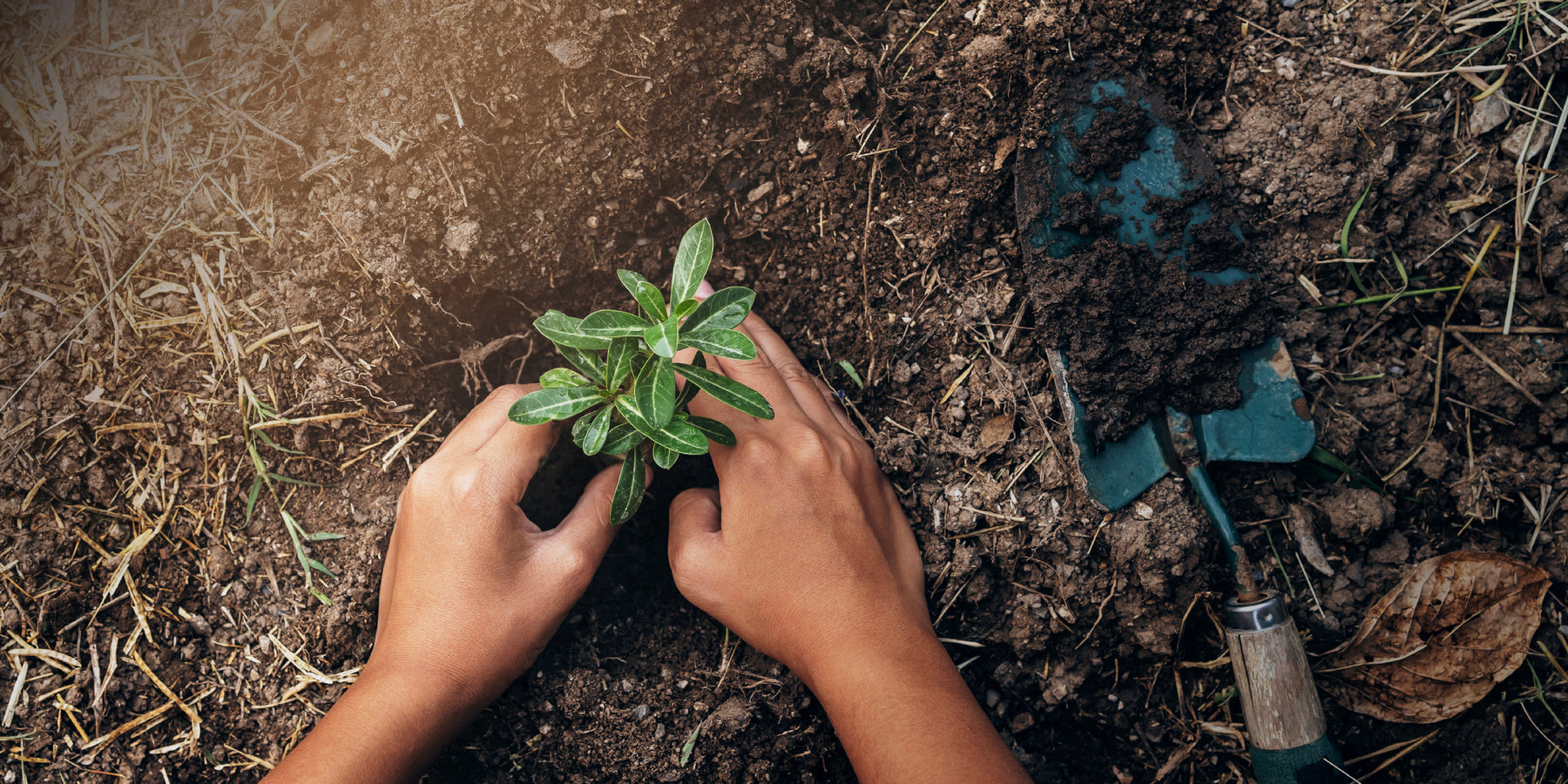 It's World Planting Day tomorrow
I know what kept you awake last night….
"Oh No! It's World Planting Day tomorrow and I don't have a shovel/a garden/any seeds/funny gum boots with frogs eyes on them/a morsel of 'spare' time, to do my bit!"
It's alright, take a breath, let your heart rate settle and the panic dissipate from your clench fists - we've got you.
We recently announced that we've partnered up with Greenspark to - literally - put our money where our mouth is and support some fantabulous projects planting trees.
So all you have to do to your bit this World Planting Day is treat your tush to some uber soft undies (made from sustainably sourced trees!) 
For every order through our website, one tree will be planted on your behalf. It doesn't matter whether you choose from our Signature Lenzing Modal range, Recycled Plastic range or GOTS Organic Cotton range, every order counts. 
Every order plants a tree.
Not ready for new knickers just yet? That's cool, there's plenty of ways to support/celebrate World Planting Day:
Get the kids in the garden
Got 'green-fingered' (read: dirt-covered) littlies? Grab a packet of seeds and head into the garden/onto the balcony. You may or may not be the proud owner of a pumpkin patch this time next year, but either way, your little eco-warrior got to get their hands in the soil and explore the importance of planting and growing produce and flowers :) 
Use

Ecosia

as your search engine
Ecosia is a B Corp search engine based out of Berlin, Germany. It uses the ad revenue from your searches to plant trees where they are needed the most.
Head to Community Gardens Australia to find your local community garden and get your Ecotherapy on! Gardening is great for mental health so you're helping yourself as much as your community.
Donate to a reforestation program
There's plenty to choose from for a one-off donation, or you can even join the Greenspark community like us! 
You can "Go Earth Positive" as an individual or by signing up your family to offset your carbon footprint and fund vetted climate action projects.