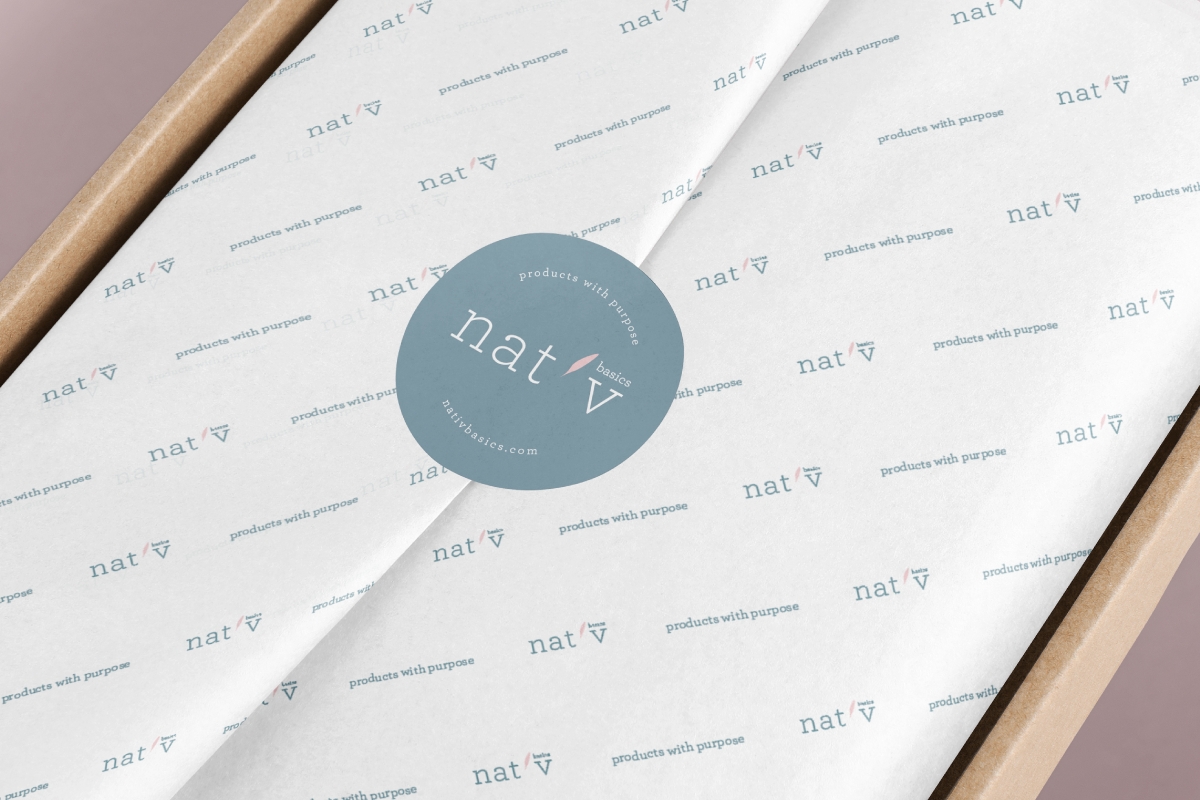 How we're making conscious choices with our packaging.
Throughout the supply chain, nat'v basics strive to make sustainable choices, with a combination of recycled and sustainable materials, as well as the best-practice methods selected for minimisation of carbon, waste and water footprint. The aim is to be part of the solution for a better planet, but not to do it alone.
This includes our packaging choices. Where possible we minimise packaging materials when shipping to our customers and retail stores.
Tissue Paper
Our intimates are carefully wrapped in tissue paper to protect the delicate fabric when shipped. Our tissue paper is proudly supplied by No Issue—a company committed to sustainability. The paper is certified by the Forest Stewardship Council (FSC), an organisation that works to promote the practice of sustainable forestry worldwide. The FSC ensures customers have the option to choose forest products that have been sourced in an environmentally friendly, socially responsible and economically viable manner.
Stickers
Sealed with an eco kiss, our stickers are also supplied by No Issue. FSC, acid free paper and printed with soy ink, giving you peace of mind mind knowing the paper won't leave behind any chemicals when decomposing.
Mailer Boxes
Our products are delivered in kraft cardboard mailer boxes. An eco-friendly material, the card stock degrades naturally. Durable and strong, we encourage everyone to reuse this box in the mail or for storing items at home. When it is time to discard, the box can be recycled for use in new packaging.
Thank You Cards
Inside each online order, our customer receives a thank you card—which used to be a takeaway coffee cup! A world first in tackling the ever growing problem of environmental waste, takeaway coffee cups are upcycled into new paper stock.
Soy Ink
Where possible, we choose using soy ink as our preferred printing method. As opposed to traditional petroleum-based ink, soy ink is more environmentally friendly. Much of the soybean crop requires no irrigation, limited fixed nutrients, and leaves fewer agricultural residue than other crops. Soy ink also has low levels of VOCs, (volatile organic compounds) which helps to reduce air pollution by minimising toxic emissions.

We have already learnt volumes from our journey, and we're determined to continue our pledge to make things better.