Comforts
Getting your period shouldn't hold you back or change your style. Semi-seamless, leak proof period pants at your service!
Comforts are our leak proof undies, designed to get you through your period as mess-free and comfortable as possible. They're ethically made (of course), and made of GOTS Certified 95% Organic Cotton, so you don't need to worry about any nasty chemicals or toxins hiding in your pants. You've already got enough going on.
Read More
LOVE LOVE LOVE
"I had no idea what I had been missing out on until I got these underwear!! For someone who has always struggled with extremely heavy flows during her period, having to use a pad and a tampon at the same time and still leaking, and constantly having the stress of staining my sheets, underwear and clothes, these underwear are a lifesaver to me. I can now get trough my period without the normal stresses that accompany it.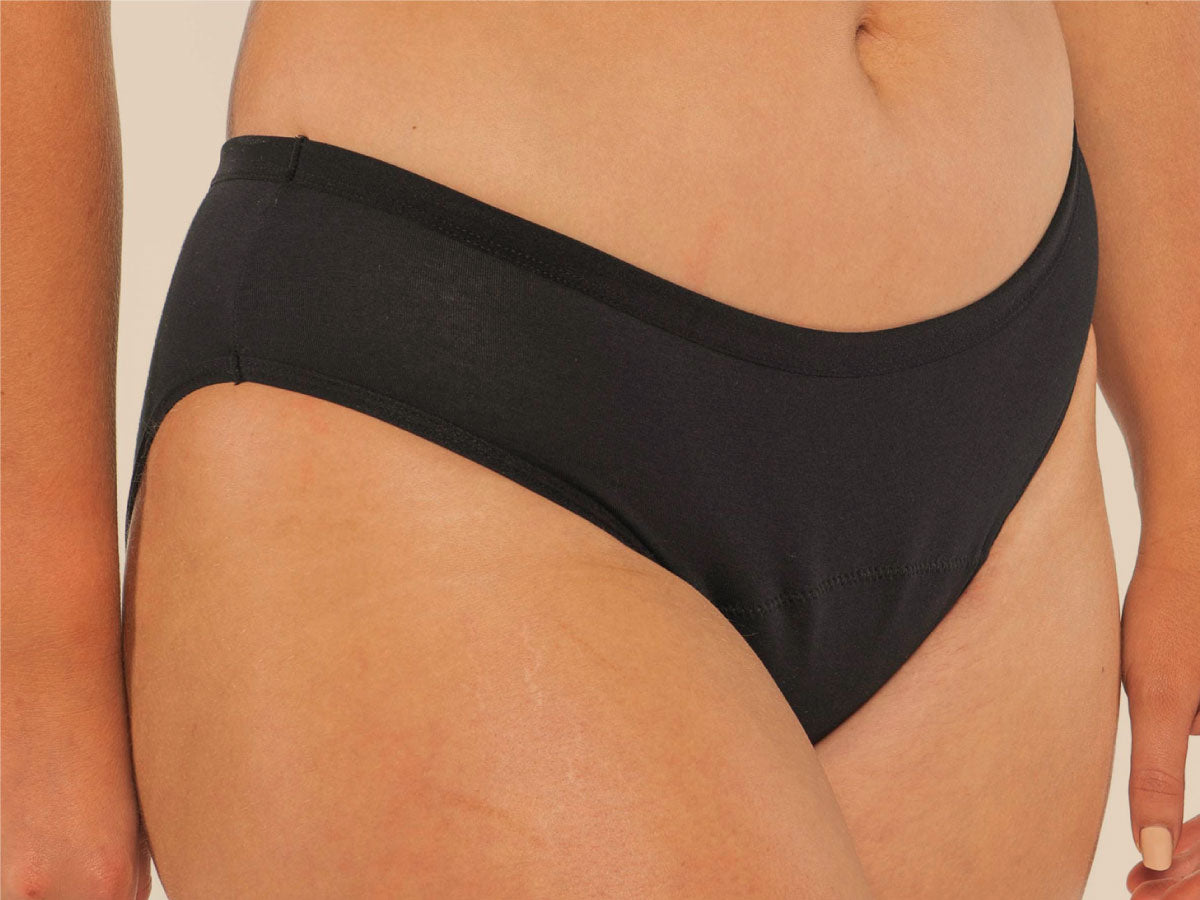 Thankyou from a super comfortable, super happy gal xx"
Eliza (verified buyer)